WE'RE EXPERT IN RENOVATION
At GWP Services & Construction, our home remodeling experts believe you deserve the best version of your home. We do everything from adding completely new rooms, pools development for your home, game rooms, and attic conversions, to full-service kitchen and bath remodeling. We can give you an entirely new outdoor kitchen and living area, or build that detached workshop you've always wanted.
We know there are lots of choices for remodeling contractors. But whatever you do, avoid a major makeover mistake and be sure to hire experts who can make your dreams a reality.
We strive to work with the latest advances in construction technology in order to deliver the latest in home improvement trends.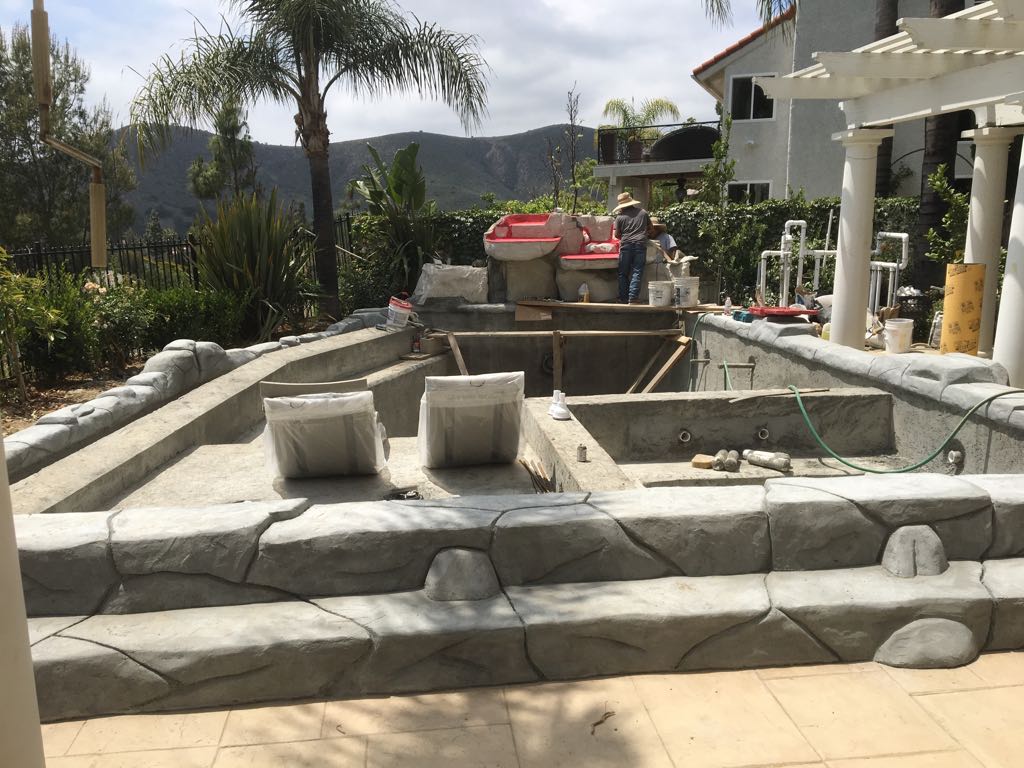 GWP services inc helped us with their leading approach to pool development. We said bye to our tiny pool and surrendered to the variety of designs by identifying the design characteristics required for a safe environment. On the terrace or by the pool, as a design element enhancing an exquisite garden, the unique product solutions, and services from GWP turn any setting into a special kind of place.

Gloria G. Toro

2022-08-01

My new pool required a completely automated cleaning system. The pool development contractor was chosen based on years of experience and the most cost-effective quotation. Custom swimming pools and spas, as well as remodels and landscaping, are among their offerings.

The bathroom remodeling was a huge success. My daughters are delighted with the new tiling and lights. It appears to be more avant-garde. We would hire them again if we needed to remodel our home.

We were ready for a change because the backyard had always been deserted. We hired them for hardscaping and were pleasantly surprised by the wide range of options for our patio. We finally have a gorgeous backyard with a concept that matches our desires. They are the greatest hardscaping service provider.

Margarito C. Furr

2022-07-02

We just finished remodeling our bathroom, and we couldn't be happier with the results! It looks like an spa! I really can't believe how this general contractor managed the entire project because it is so much better than I could have ever dreamed. Count on us to recommend your excellent work to others.

We needed a spot to sunbathe and build a fireplace in the backyard. We were captivated by a design you showed us and decided to hire your professional hardscaping services. We're overjoyed, and we're awaiting summer.

William Masterson

2022-04-12

Very fond of your company pool development friendly designs for both children and adults pools for our building.

Linda Peterson

2022-03-28

Our general contractor did an outstanding job! Because he was so communicative, it was a pleasure to work with him. Everything went off without a hitch, and the tile work looks fantastic. We have no doubts about referring them to anyone looking for a reliable crew!

The crew was just wonderful. I am more than happy as I had a company like GWP for my home renovation. The crew was super friendly and above all their professionalism was just full to the brim. They managed to put even the tiny details of the design we instructed and shared their amazing creativity too. They recommended us some beautiful ideas we could never have thought of. Very impressed by their creativity and proficiency!

Richard Miller

2022-03-01

It was the first time we ever initiated our pool development project. I didn't have a single clue about it and through a recommendation of a friend of mine, I finally decided to start the project. My friend also recommended this company to me and as per his say, I contacted them the next day. They were very patient with me on the phone and sent their team a few days later for the project. The team explained every step that they were taking and gave me some general tips also. 100% happy with their service.