Specialist Home Remodeling Company - Complete Renovations
Successful Home Remodeling and Renovations
There are numerous types of properties out there, different in designs, shape, and structure. It will mean that the owner needs to think about maintenance of the entire property, especially a house. Various aspects need to be well-maintained so that the entire house can look its best. For proper addition and extensions services, it is important that you have the right people for the job. That is what GWP BUILDERS INC. are here for. We are more than dedicated to all our client needs and ensure the delivery of effective renovation solutions.
Design Consultant
Walk-Through

Of Both Product Selection And Design Concepts
We are the top home remodeling company in town! We specialize in all aspects of remodeling from consulting and helping homeowners plan out their projects, to building new bathrooms or open concept kitchens. If you need a professional contractor for your project our experienced craftsmen will be able assist with any job big or small- no matter how complicated it may seem at first glance.
A lot can change when planning an addition onto one's house – especially if said person doesn't know what they want done other than wanting something added on top there already (a patio?). That's why I'm here: my expertise is adding flesh onto these dry bones by helping people get inspired through design ideas.
HOME RENOVATION & CONTRACTING SERVICES
Increasing The Value Of Your Home
If you're planning to sell your home shortly, a kitchen remodeling, a bathroom renovation or complete whole-house renovation can help increase the property's value and the attention it receives from potential buyers. Making the house look as appealing as possible will give buyers one less thing to worry about. They'll also be looking for unique elements they won't have to replace themselves, such as HVAC systems and home appliances. 
Reducing Your Energy Costs
Whole-home remodeling can include anything from changing the innovation layout or structure of your home to adding new features like a home cinema, a patio or a porch . At GWP BUILDERS INC, we work with you to make sure that your home renovation reflects your unique preferences. We believe that your home should be a perfect place where you can truly relax and enjoy yourself, and we're dedicated to helping you achieve that goal. Contact us today to learn more about our home renovation services.
Making Your Home More Comfortable And Functional
A home renovation is a great way to make your house a more pleasant space and be somewhere that lives up to its full potential. Contact GWP BUILDERS INC today to learn more about how we can help you with your home renovation. We would be happy to answer any questions you may have and provide you with a free consultation
Are you thinking about remodeling your home?
You're in the right place! GWP BUILDERS INC. is a full-service remodeling company with over 25 years of experience. We can help you with every step of the process, from design to construction to finishing touches. We'll take care of everything, from demolition to installation, so you can relax and enjoy your new space. Plus, we offer a wide range of products and finishes so you can choose the perfect look for your home.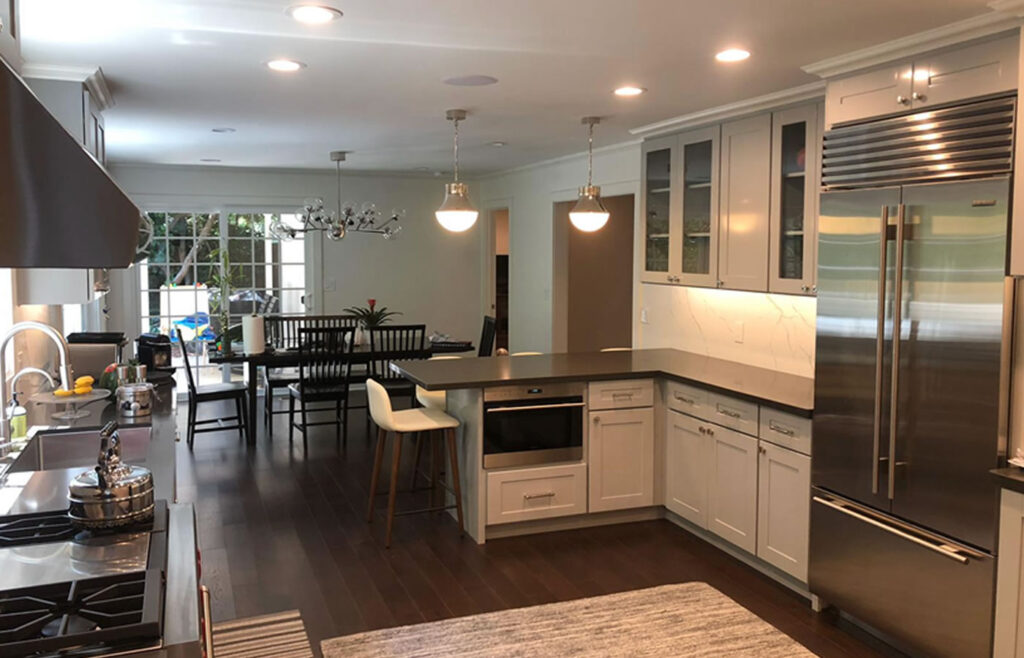 Exceptional Home Renovations
GWP BUILDERS INC. is dedicated to helping you achieve your dream home. From start to finish we can assist with layout, design and construction of any space in your home including bathrooms, kitchens, basements, living spaces and so much more. Our skilled team will make the renovation process easy and enjoyable. We provide complete Home Renovation services including Drywall, Flooring, Tiling, Plumbing, Electrical, Lighting and any other custom features to meet your design needs. 
Read More: 🔽
Lukas Eberhardt
2022-11-28
Best service 👍👍😚
I called GWP Services to give me a quote on the replaster of my old, tired pool. Guy came out, and we talked about the pros & cons of each option. He's very knowledgable and made me feel comfortable. My pool looks amazing and I couldn't be happier! Thank you so much 😘😘
I used GWP last month to remodel my kitchen and bathrooms and all I have to say is WOW. First and foremost they gave me the best quote. Everyday they showed up on time, did their job fast, and left everything clean and organized on a daily basis. I will definitely use them again in the future! I suggest my friends and family members use your services 👍👍
Excellent services. Couldn't have asked for a better experience with Exodus! Great communication and extremely reliable service. Thank you for all your help with my new home! Strongly recommend working with them!!!
Amazing company, I've been working with Ofer for quite some time now and I can say without a doubt that he and his team are very reliable honest and professional! Highly RECOMMENDED THEM 😚😊😊😊 Thank you so much 😘😘👍👍
GREAT service 👍👍 I hired this company to remodel my pool and I couldn't have made a better choice! First of all the boss of the company Ofer was very cooperative, the job turned out beautifully thanks to his understanding and listening. Adding to that they finished the job on time and left my backyard spotlessly clean after they were done. Thanks for making my backyard ready for summer! Highly recommended them 😚
Pierre Legueux
2022-11-25
GWP services just finish remodeling my bathroom Sean the project manager came to my house explained into details about all the procedures that will be done in the bathroom!! I'm very happy with the bathroom. It is beautiful great job they did! Thank you so much 😘
Auriville Leclair
2022-11-24
Excellent services 👍👍
Theodore Faucher
2022-11-23
They have amazing deals and their prices are really amazing. I recently got my pool re-plastered, and these guys did a fantastic job. I really like how it turned out. They even changed my cracked and boring white plaster to a beautiful baby blue plaster. Thank you so much 😘😘
Arno St. Pierre
2022-11-23
Very professional! Passed all inspection by codes, finished the pool really fast and always made sure we are satisfied. Highly recommended them 😚😚