Landscaping & Hardscaping Services | Transform Your Outdoor Space
Elevating Outdoor Aesthetics: GWP BUILDERS Inc's Landscaping and Hardscaping Magic
Welcome to our premier Landscaping & Hardscaping services, where we specialize in turning your outdoor space into a stunning and functional masterpiece. With our expertise, your property will be transformed into a captivating haven that reflects your style and enhances your lifestyle.
Design Consultant
Walk-Through

Of Both Product Selection And Design Concepts
Crafting Your Dream Outdoor Area: Budget-Focused Planning for Maximum Impact
We're here to guide you through every step of planning your outdoor area makeover, ensuring it fits your budget and space perfectly. From helping you choose the suitable stones and plants to picking the best lighting and adding fun elements like fire pits and Jacuzzis – we've got it all covered!
As experts in landscaping & hardscaping, we bring years of experience. We take pride in crafting landscapes and pools that impress and become talking points for your guests. Our knack for creative thinking, ergonomic designs, and top-notch materials mean you can have the lush lawn or stunning infinity pool you've always dreamed of. Your vision, our expertise – a winning combo!
What Is Hardscape?
Understanding Hardscape: Enhancing Your Landscape Design
Hardscape, in essence, encompasses all non-living components within your landscape design. These features consist of various manmade elements, such as paved walkways, elegant fountains, and captivating sculptures. The significance of hardscape lies in its ability to craft engaging and functional outdoor environments that cater to both human activity and wildlife habitation. By seamlessly integrating hardscape elements into your garden or yard, you not only safeguard delicate plants but also infuse your outdoor area with aesthetic allure and captivating charm.
The Role of Hardscape in Your Landscape Design
Hardscape elements serve a vital purpose in landscape architecture. Paved walkways provide structured paths that guide your steps, creating a harmonious connection between different areas of your outdoor space. Graceful fountains serve as captivating focal points, evoking a sense of tranquility while attracting beneficial wildlife. Artful sculptures contribute to the visual narrative of your landscape, infusing it with character and elegance.
Functional and Aesthetic Benefits of Hardscape
Introducing hardscape features offers a multitude of benefits to your outdoor environment. Paved walkways enhance accessibility and circulation, allowing you to navigate your space comfortably. They also prevent soil compaction around delicate vegetation, preserving the health of your plants. Fountains not only add soothing sounds to your surroundings but also provide water sources for birds and other creatures. Sculptures introduce artistic expression and can be strategically placed to draw the eye to specific areas.
What Is Landscape?
Understanding Landscape: The Art of Transforming Outdoor Spaces
While many envision landscapes as lush lawns, towering trees, and vivid blooms, the scope of this term is far-reaching. Landscape encapsulates an expansive array of features, extending from human-crafted structures to the innate beauty of nature itself. It encompasses a diverse spectrum of elements that contribute to the enhancement and alteration of our surroundings. In essence, landscape engulfs the entirety of the "soft" components within your design—ranging from the verdant grass to the flourishing plants, majestic trees, and enchanting flowers. These living entities possess the extraordinary power to metamorphose barren expanses into alluring, vibrant oases.
The All-Encompassing Nature of Landscape
Landscape defies confinement to a singular image; it's a realm where artistry converges with the natural world. It embraces both human-made constructs and organic wonders, harmonizing them to shape our environment. From architectural feats to the intricate interplay of flora, landscape spans the spectrum of transformation and enhancement. It's the orchestration of elements that weave the fabric of outdoor aesthetics, breathing life into spaces and evoking a sense of wonder.
The Dynamics of Living Elements
In the narrative of landscape, the role of living entities is paramount. Verdant grass, verdure plants, majestic trees, and resplendent flowers compose the living poetry that animates your outdoor canvas. These components are the brushstrokes that cultivate life, color, and texture. Through their presence, a barren expanse evolves into an enchanting sanctuary, teeming with life and natural splendor.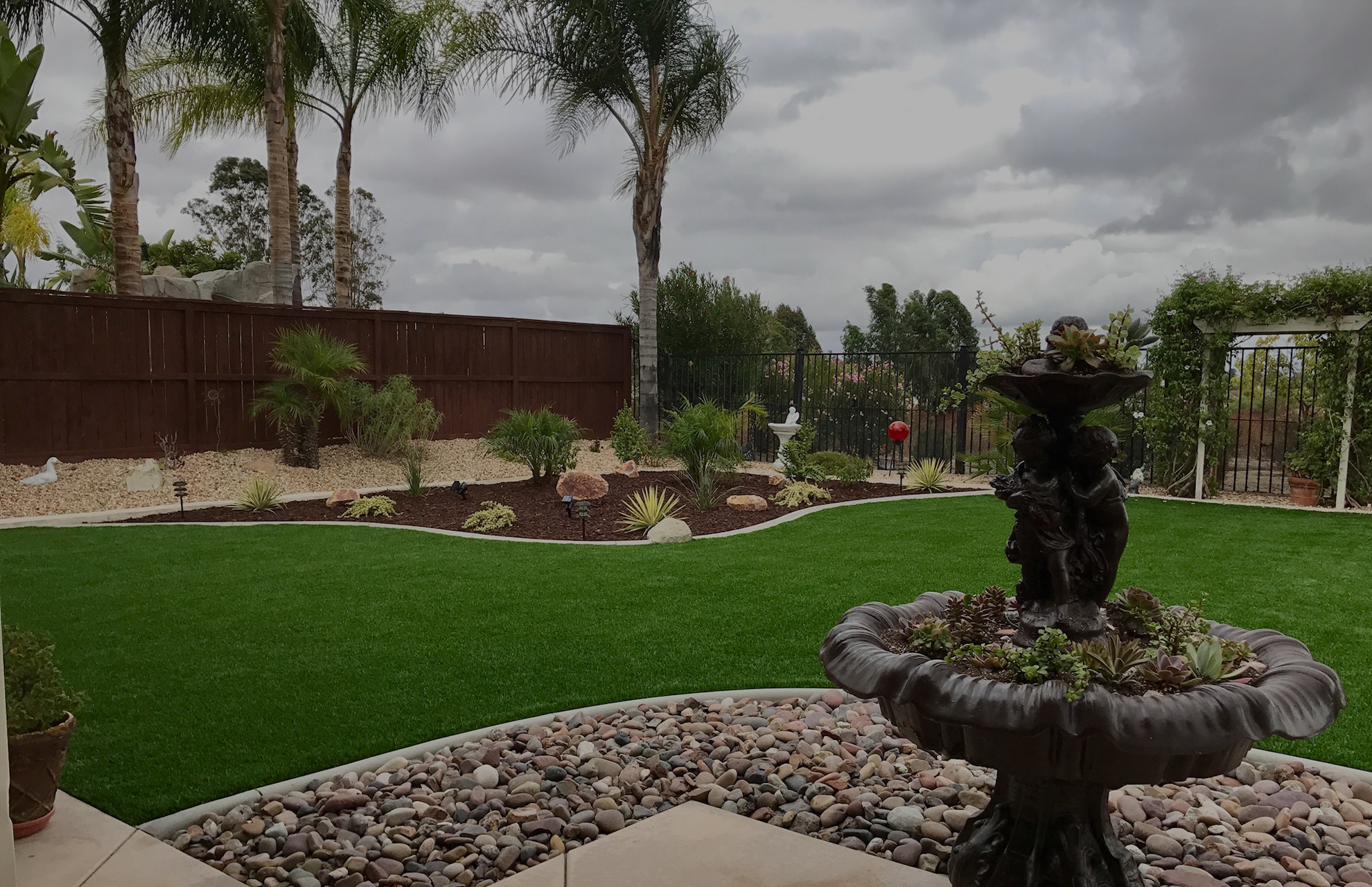 GWP BUILDERS Inc: Mastery in Landscaping & Hardscaping Services
Discover the Artistry of Outdoor Transformation with GWP BUILDERS Inc
Welcome to GWP BUILDERS Inc, where our expertise lies in the artful mastery of hardscaping and softscaping services. With a fusion of innovation and years of experience, we seamlessly blend these worlds to craft captivating outdoor havens. Whether you dream of enhancing your outdoor sanctuary with charming patios and intricate pathways or creating a lush oasis adorned with vibrant flowerbeds and velvety lawns, our skills bring your vision to life.
A Symphony of Artistry and Nature's Beauty
Our prowess extends beyond traditional landscaping & hardscaping. We harmoniously combine the strength of hardscaping with the organic allure of softscaping, resulting in landscapes that resonate with your dreams. Guided by a passion for aesthetics, our artisans specialize in designing custom luxury landscapes that surpass the ordinary. From meticulously laying walkways and patios to artfully arranging vibrant gardens, each project reflects our dedication.
Crafting Your Outdoor Legacy
As we shape your landscape aspirations, we marry form and function, design and purpose. Our creations are stories of elegance and practicality, turning spaces into immersive experiences. Our commitment extends beyond the present; it's a promise for the future. The landscapes we curate are enduring expressions of beauty, ready to enchant future generations.
Elevating Aesthetics and Comfort
GWP BUILDERS Inc. isn't just a landscaping company; it's a haven of innovation and creativity. Our portfolio showcases diverse endeavors, from sculpting pathways that beckon exploration to nurturing gardens bursting with life. Each project showcases our unwavering dedication to transforming outdoor spaces into timeless works of art.
Lukas Eberhardt

2022-11-28

Best service 👍👍😚

I called GWP Services to give me a quote on the replaster of my old, tired pool. Guy came out, and we talked about the pros & cons of each option. He's very knowledgable and made me feel comfortable. My pool looks amazing and I couldn't be happier! Thank you so much 😘😘

I used GWP last month to remodel my kitchen and bathrooms and all I have to say is WOW. First and foremost they gave me the best quote. Everyday they showed up on time, did their job fast, and left everything clean and organized on a daily basis. I will definitely use them again in the future! I suggest my friends and family members use your services 👍👍

Excellent services. Couldn't have asked for a better experience with Exodus! Great communication and extremely reliable service. Thank you for all your help with my new home! Strongly recommend working with them!!!

Amazing company, I've been working with Ofer for quite some time now and I can say without a doubt that he and his team are very reliable honest and professional! Highly RECOMMENDED THEM 😚😊😊😊 Thank you so much 😘😘👍👍

GREAT service 👍👍 I hired this company to remodel my pool and I couldn't have made a better choice! First of all the boss of the company Ofer was very cooperative, the job turned out beautifully thanks to his understanding and listening. Adding to that they finished the job on time and left my backyard spotlessly clean after they were done. Thanks for making my backyard ready for summer! Highly recommended them 😚

Pierre Legueux

2022-11-25

GWP services just finish remodeling my bathroom Sean the project manager came to my house explained into details about all the procedures that will be done in the bathroom!! I'm very happy with the bathroom. It is beautiful great job they did! Thank you so much 😘

Auriville Leclair

2022-11-24

Excellent services 👍👍

Theodore Faucher

2022-11-23

They have amazing deals and their prices are really amazing. I recently got my pool re-plastered, and these guys did a fantastic job. I really like how it turned out. They even changed my cracked and boring white plaster to a beautiful baby blue plaster. Thank you so much 😘😘

Arno St. Pierre

2022-11-23

Very professional! Passed all inspection by codes, finished the pool really fast and always made sure we are satisfied. Highly recommended them 😚😚
Add Your Heading Text Here