Landscaping & Hardscaping in Reseda
Landscaping & Hardscaping in Reseda
Make use of the full square footage of your lot while providing useable and attractive space for recreation and relaxation. A lawn or pool can provide an ideal distraction for hot summer days where you can relax and enjoy activities with your friends and family.
Design Consultant
Walk-Through

Of Both Product Selection And Design Concepts
We will help you review everything you need to know about planning an outdoor area renovation to optimize your budget and space, from choosing stone and foliage, to pavers, lighting, and features such as fire pits and Jacuzzis.
We are experts with experience in designing landscapes and pools that our clients are proud to share with guests, bringing fresh ideas in ergonomics, landscape design, and materials engineering. Whether you're looking for a luscious lawn or an exotic infinity pool, our expertise has got you covered
What Is Hardscape in Reseda?
Simply put, hardscape is any non-living element in your landscape design. Hardscape features typically include paved walkways, fountains, and sculptures. These manmade elements are important for creating interesting, functional outdoor spaces that both people and wildlife can enjoy. By incorporating hardscape elements into your garden or yard, you can help to protect sensitive plants while also adding visual appeal and interest to your outdoor space.
What Is Landscape in Reseda?
When most people think of landscape, they picture grassy lawns, sprawling trees, and colorful flowers. However, the term encompasses a much broader range of elements. From man-made structures to natural plants and everything in between, landscape can include virtually any element that enhances or changes our environment. After all, landscape encompasses all of the "soft," or living, elements in your design, such as grass, plants, trees, and flowers. These elements can transform your space from a barren wasteland into a beautiful, vibrant oasis.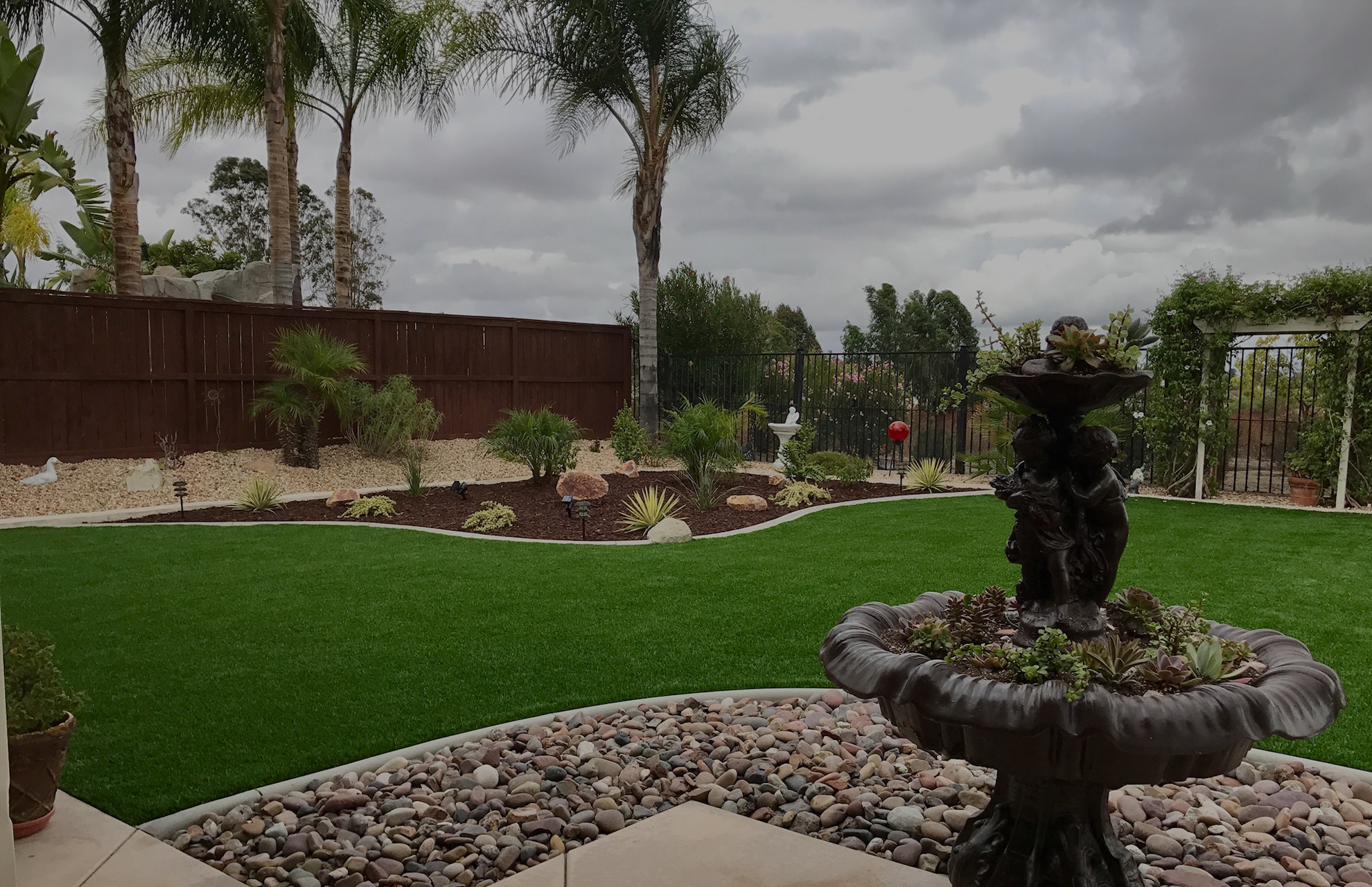 GWP BUILDERS in Reseda: Experts in Hardscaping and Softscaping
At GWP Builders Inc, we pride ourselves on our deep expertise in hardscaping and softscaping. Whether you're looking to enhance your outdoor living space with an eye-catching patio or pathways, or create a lush oasis of colorful flowerbeds and grassy lawns, we've got the skills and experience to get the job done right.
Besides creating custom luxury landscapes, we specialize in installing beautiful walkways and patios and planting vibrant gardens. The landscapes we create are creative, functional spaces that you will love for years to come.
Patrick Wilson

2022-10-03

I was looking to renovate my bathroom and found GWP services inc through a post on instagram. I liked that they had the best reviews so I gave them a call. The bathroom remodeling went really well and the job was finished in 3 days! I'm really happy with their work and would recommend them to anyone looking for remodeling services.

I used to work a lot with low-cost companies, but I did not get what I wanted on my projects. GWP is a general contractor in the area and I am glad I gave them a try. After all, I found out that GWP has been a long-standing company in the community with great experience working on residential, commercial, and industrial projects of all shapes & sizes. Sometimes it's hard to find companies that are willing to take on small projects like my bathroom remodeling project, however, they did and did it well. They were fast, efficient, and reasonably priced. Working with them was an absolute pleasure. If you're looking for a general contractor, I highly recommend GWP services inc.

I've been working with GWP services Inc for a year. They are a great company to work with and always go the extra mile to ensure the job is done right. Just last month, when I was struggling with my pool's development, they were able to come in and help me finish it off. I am so impressed by their level of service!

I am so glad I hired GWP services inc to remodel my bathroom. They have decades of experience and a lot of know-how when it comes to bathroom remodeling. The team was very professional and they did not waste time. I am so pleased with the quality of work that was done in such a short period of time!

We were looking for a general contractor to help us get off the ground and we found GWP services inc. The project leader came out to see our proposed site when we were just starting to build it. He was able to gauge where we needed assistance most and helped us tremendously in finding solutions. The company ended up doing more than just contracting work.

We were ready for a change because the backyard had always been deserted. We hired them for hardscaping and were pleasantly surprised by the wide range of options for our patio. We finally have a gorgeous backyard with a concept that matches our desires. They are the greatest hardscaping service provider.

We needed a spot to sunbathe and build a fireplace in the backyard. We were captivated by a design you showed us and decided to hire your professional hardscaping services. We're overjoyed, and we're awaiting summer.

William Masterson

2022-04-12

Very fond of your company pool development friendly designs for both children and adults pools for our building.

The crew was just wonderful. I am more than happy as I had a company like GWP for my home renovation. The crew was super friendly and above all their professionalism was just full to the brim. They managed to put even the tiny details of the design we instructed and shared their amazing creativity too. They recommended us some beautiful ideas we could never have thought of. Very impressed by their creativity and proficiency!

Richard Miller

2022-03-01

It was the first time we ever initiated our pool development project. I didn't have a single clue about it and through a recommendation of a friend of mine, I finally decided to start the project. My friend also recommended this company to me and as per his say, I contacted them the next day. They were very patient with me on the phone and sent their team a few days later for the project. The team explained every step that they were taking and gave me some general tips also. 100% happy with their service.
Work with a team you can trust when you hire GWP BUILDERS INC. The only limit to what we can accomplish is your imagination, so bring us your ideas and we will help you create the pool of your dreams. Free estimates are available for all our services, so contact our Reseda Pool Landscaping & Hardscaping team today! Let's get started on your Pool remodel! Call (888) 515 4488 today!