Landscaping & Hardscaping in Reseda
Landscaping & Hardscaping in Reseda
Make use of the full square footage of your lot while providing useable and attractive space for recreation and relaxation. A lawn or pool can provide an ideal distraction for hot summer days where you can relax and enjoy activities with your friends and family.
Design Consultant
Walk-Through

Of Both Product Selection And Design Concepts
We will help you review everything you need to know about planning an outdoor area renovation to optimize your budget and space, from choosing stone and foliage, to pavers, lighting, and features such as fire pits and Jacuzzis.
We are experts with experience in designing landscapes and pools that our clients are proud to share with guests, bringing fresh ideas in ergonomics, landscape design, and materials engineering. Whether you're looking for a luscious lawn or an exotic infinity pool, our expertise has got you covered
What Is Hardscape in Reseda?
Simply put, hardscape is any non-living element in your landscape design. Hardscape features typically include paved walkways, fountains, and sculptures. These manmade elements are important for creating interesting, functional outdoor spaces that both people and wildlife can enjoy. By incorporating hardscape elements into your garden or yard, you can help to protect sensitive plants while also adding visual appeal and interest to your outdoor space.
What Is Landscape in Reseda?
When most people think of landscape, they picture grassy lawns, sprawling trees, and colorful flowers. However, the term encompasses a much broader range of elements. From man-made structures to natural plants and everything in between, landscape can include virtually any element that enhances or changes our environment. After all, landscape encompasses all of the "soft," or living, elements in your design, such as grass, plants, trees, and flowers. These elements can transform your space from a barren wasteland into a beautiful, vibrant oasis.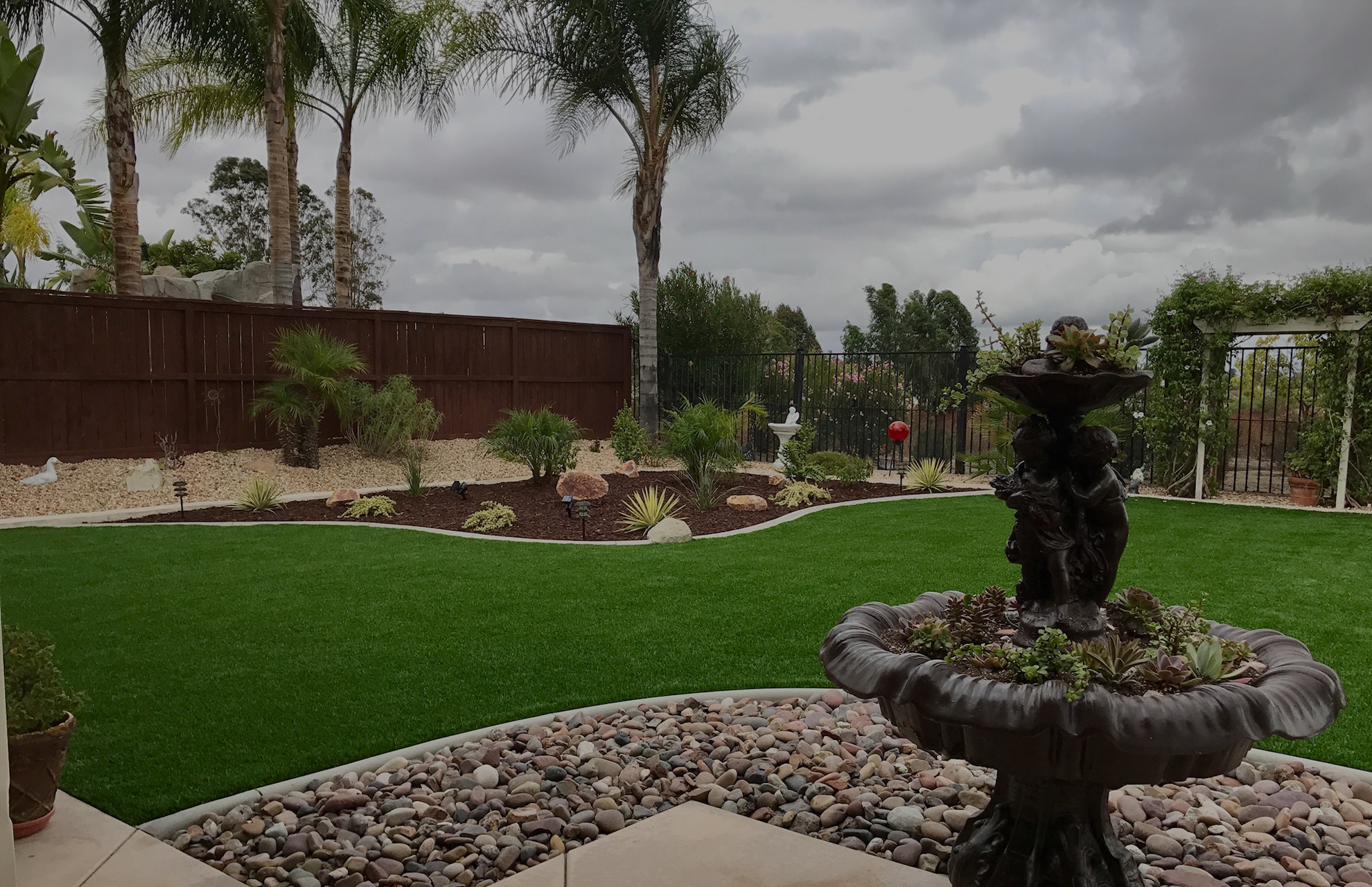 GWP BUILDERS in Reseda: Experts in Hardscaping and Softscaping
At GWP Builders Inc, we pride ourselves on our deep expertise in hardscaping and softscaping. Whether you're looking to enhance your outdoor living space with an eye-catching patio or pathways, or create a lush oasis of colorful flowerbeds and grassy lawns, we've got the skills and experience to get the job done right.
Besides creating custom luxury landscapes, we specialize in installing beautiful walkways and patios and planting vibrant gardens. The landscapes we create are creative, functional spaces that you will love for years to come.
Lukas Eberhardt

2022-11-28

Best service 👍👍😚

I called GWP Services to give me a quote on the replaster of my old, tired pool. Guy came out, and we talked about the pros & cons of each option. He's very knowledgable and made me feel comfortable. My pool looks amazing and I couldn't be happier! Thank you so much 😘😘

I used GWP last month to remodel my kitchen and bathrooms and all I have to say is WOW. First and foremost they gave me the best quote. Everyday they showed up on time, did their job fast, and left everything clean and organized on a daily basis. I will definitely use them again in the future! I suggest my friends and family members use your services 👍👍

Excellent services. Couldn't have asked for a better experience with Exodus! Great communication and extremely reliable service. Thank you for all your help with my new home! Strongly recommend working with them!!!

Amazing company, I've been working with Ofer for quite some time now and I can say without a doubt that he and his team are very reliable honest and professional! Highly RECOMMENDED THEM 😚😊😊😊 Thank you so much 😘😘👍👍

GREAT service 👍👍 I hired this company to remodel my pool and I couldn't have made a better choice! First of all the boss of the company Ofer was very cooperative, the job turned out beautifully thanks to his understanding and listening. Adding to that they finished the job on time and left my backyard spotlessly clean after they were done. Thanks for making my backyard ready for summer! Highly recommended them 😚

Pierre Legueux

2022-11-25

GWP services just finish remodeling my bathroom Sean the project manager came to my house explained into details about all the procedures that will be done in the bathroom!! I'm very happy with the bathroom. It is beautiful great job they did! Thank you so much 😘

Auriville Leclair

2022-11-24

Excellent services 👍👍

Theodore Faucher

2022-11-23

They have amazing deals and their prices are really amazing. I recently got my pool re-plastered, and these guys did a fantastic job. I really like how it turned out. They even changed my cracked and boring white plaster to a beautiful baby blue plaster. Thank you so much 😘😘

Arno St. Pierre

2022-11-23

Very professional! Passed all inspection by codes, finished the pool really fast and always made sure we are satisfied. Highly recommended them 😚😚
Work with a team you can trust when you hire GWP BUILDERS INC. The only limit to what we can accomplish is your imagination, so bring us your ideas and we will help you create the pool of your dreams. Free estimates are available for all our services, so contact our Reseda Pool Landscaping & Hardscaping team today! Let's get started on your Pool remodel! Call (888) 515 4488 today!